The war of words continues between Blac Chyna and Rob Kardashian!
This time it's Chyna on the proverbial hunt, as insiders from her camp seem to be playing the public relations game by trying to clear her name in the media. And considering it's all in reference to those bad parenting allegations from earlier this month, well, there continues to be a lot here for her to clear up.
Related: A Month Ago, These Two Were Co-Parenting Just Fine — What Happened?!?!
According to TMZ, sources "close to" the reality TV star have come forward to report she's "a very good mother who would never put her child in harm's way," which is pretty much the opposite of what Rob has claimed in custody docs. Dream Kardashian's 31-year-old momma reportedly completely denies all the bad parenting accusations, per the insiders.
Further still, those in her camp claim Rob is "a bald-faced liar" when it comes to the allegations he levied against her, "specifically about the sex stuff." As you'll recall, that's a reference to the KUWTK brother's report of Dream allegedly learning sexual dances and re-enacting sexual positions after spending time at her mother's house. Yeesh. Those allegations were particularly disturbing…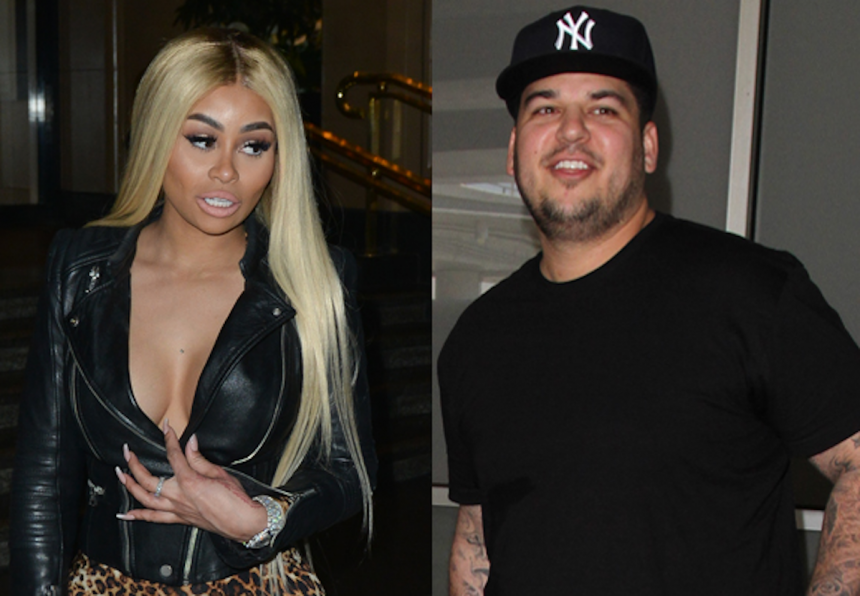 Still, Chyna's team fully denies, further claiming to the media outlet how she's never done drugs in front of her kids, and only ever drinks on occasion, anyways. Kardashian's ex also claims Dream is never dirty or disheveled in her care, as levied in one specific allegation, but rather the 3-year-old girl has "more than 100 nice outfits" all bought by Chyna herself.
The court docs were pretty damning, though, and now Rob wants his former fiancée's custody time cut down, perhaps to weekends only and with a nanny present the whole time. Furthermore, the USC graduate is intent on making his baby momma submit to drug and alcohol testing 30 minutes before seeing their daughter every week.
Related: Rob Is Ready To Step Out More Often After Slimming Down Big-Time! Yay!
We'll see how much of this holds up in family court, of course. At least one thing is for certain: Rob is going hard with a full-court press for Dream on this one, and BC is on the defensive, trying to clap back and deny, deny, deny as best she can.
And while the whole thing is controversial AF, and as entertaining as anything Kardashian-related always seems to be, there is a 3-year-old girl stuck at the center of this. For her, this is real life. Here's hoping whatever happens is truly done in Dream's best interest, and with her well-being and happiness at heart.
[Image via WENN]
The post Blac Chyna Sources Say Rob Kardashian Is 'A Bald-Faced Liar' About Bad Parenting Accusations! appeared first on Perez Hilton.