Kim Kardashian West has high hopes for the future of Instagram!
With over 150 million loyal IG users tuned in and engaged with her every move, it's safe to say KKW understands how to keep, grow, and benefit from her online audience.
The social media platform is currently testing a new feature which hides the like and view counts of photos and videos you post from your followers, and the business mogul publicly threw her support behind the initiative when she attended the New York Times' DealBrook Conference in New York City on Wednesday.
Related: Kim's Nostalgic Birthday Surprise For Kris Jenner Will Move You To Tears
Speaking at the event with momager Kris Jenner by her side, the 39-year-old shared why she's a fan of the idea and how it'll have a positive overall effect on mental health:
"As far as mental health… I think taking the likes away and taking that aspect away from [Instagram] would be really beneficial for people. I know the Instagram team has been having a bunch of conversations with people to get everyone's take on that and they're taking it really seriously, and that makes me happy."
Now, this is the queen of selfies we're talking about here and she's never been shy about expressing herself on the medium. Kim's posts average over 2 million likes apiece and even with any negative comments thrown her way, it's arguably drowned out by the admiration of the people who do like her!
However, the KUWTK star said she believes having the feature instilled will help others who may not be as "mentally strong" as she is, which she explains (below):
"I find myself to be extremely mentally strong and I have people who are obsessed with the comments, and I find that to be really unhealthy. I struggle with having to step outside of how I feel and thinking about, 'What if one of my children was like one of my friends who wasn't as mentally strong and would really be affected by the comments?' That would really affect me."
Interesting point!
As our readers will recall, the momma of four opened up to Vogue back in May about wanting to protect a particular loved one, her hubby Kanye West, from hurtful messages which often surface after the rapper experiences a bipolar episode. At the time, she said:
"I think some of the hurtful things that I read online: 'What is she doing? She's not stopping him…' Like it's my fault if he does or says something that they don't agree with? That's my husband."
It's obvious the reality TV starlet feels strongly about this and wants everyone to have a more peaceful experience on the interwebs.
But North West's momma has another meaningful cause connected to her work on IG, too!
Related: Kim Sues Makeup App For $10 Million For THIS Crazy Reason!
As we mentioned at the top, Mrs. West has a massive following, which also means she can demand an obscene amount of money from brands and advertisers for sponsored posts on her feed.
We're talking $1 million for a Flat Tummy Co. tea selfie kind of money here, guys. C'mon, you know what we're talking about!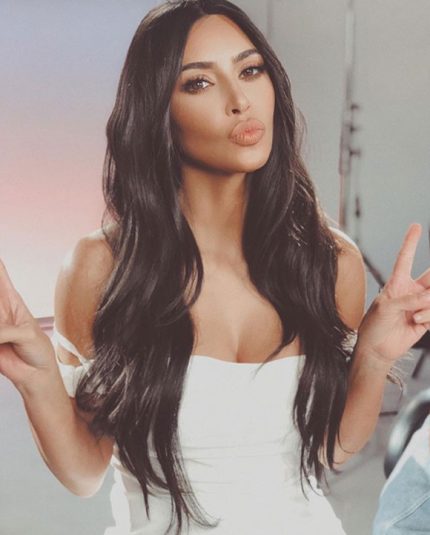 Well, despite the fact that some may roll their eyes at yet another #ad from the E! star, she's apparently less focused on the public's perception and more concerned about the positive change she can create with the cash earned from such "easy work."
Speaking to the NYT on creating with certain problematic brands, Kim said:
"It's a little bit more personal for me. If I have a paid post that comes in and I think, 'OK, well this can fund x amount of people that are behind bars, that can free them with simple legal fees that they just can't afford, then that would be worth it to me.' Even if the post might be a little off-brand for me."
The future law attorney added her new purpose in life forces her to "really weigh out different things now than [she] used to."
Ever since her work with prison reform got Alice Marie Johnson from behind bars and back to her normal life, Kim has gone on and contributed towards legal costs for people who are incarcerated. In March, it was revealed that she had also committed to paying five years' worth of rent for the first prisoner released under a new law she helped lobby.
Although it's unclear whether endeavors like this are also financed by her sponsored work, we'd like to believe Kimmy is cashing those checks for a cause — and that's something we can definitely get behind!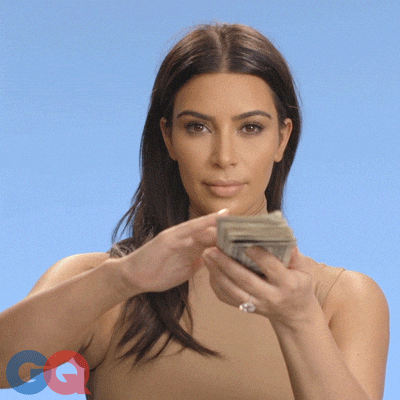 Kim K. also said she plans to open up her own law firm one day and will hire former inmates to work for her. You can browse the rest of her interview HERE.
Reactions, Perezcious readers?? How do YOU feel about the new potential changes coming to IG? And our girl's philanthropic side hustle?
Sound OFF in the comments (below)!
[Image via WENN/Instar]
The post Kim Kardashian Uses Money From Sponsored Posts To Fund Her Prison Reform Efforts & Supports 'Taking The Likes Away' On Instagram For Mental Health! appeared first on Perez Hilton.