Mike "The Situation" Sorrentino is looking ripped as hell lately!
A lot of people go into prison and use the time away from alcohol, overeating, and other temptations and get into better shape. But DAMN the Jersey Shore: Family Vacation star really took it to the next level!
Look at those arms! And here we thought guns were difficult to smuggle into prison… He looks like he spent eight months behind barbells! Ha!
Photo: The Situation Enjoying His First Post-Prison Italian Feast
But not everyone believes The Situation's arms are a result of hard work (and lack of freedom to indulge in bad behavior). No, at least one hater on Instagram accused him of buying his biceps.
The Jersey Shore IG account posted a selfie Hugh Jackman took with Sitch's costar Snooki when the two randomly met on a plane.
The Situation pronounced his awe at the pic, leading to someone throwing out the suggestion he wished he had the body of the Logan star — and had started using steroids to get it!
Obviously you would not want to get a clap back from those gigantic arms. But that's just what this IG user got when Sorrentino responded:
"I am flattered you think I am on performance enhancing Substances but i am not. I am on probation and get tested biweekly for illegal substances."
Obviously he didn't have to prove himself, but that is a pretty good way to cave in someone's stupid accusation based on nothing more than photos they saw on social media.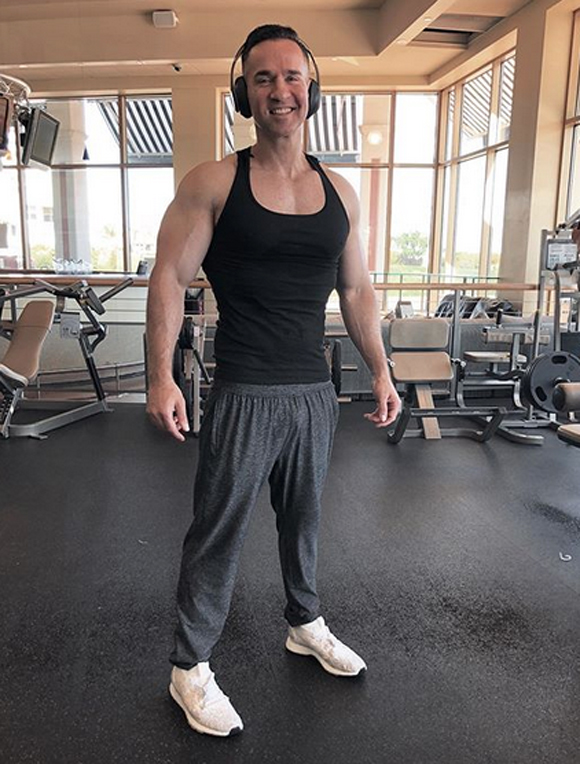 We mean, OF COURSE he can't be doing drugs! He's got nearly two whole years of supervised release to go!
The Situation next explained what really went into his body:
"What you see is hard work, determination, proper diet, exercise, muscle memory, intermittent fasting, Prison and genetics. You should try it some time!!"
Ha! Telling someone they should try prison some time is a weird flex, but in this case it's definitely a FLEX.
He finished by writing:
"People love to throw shade on what shines  Stay in your own lane and run your own race cuz!! Do you even Lift!? #clapbackseason"
You have to give it up to The Situation on this one. He just KOed a guy without even violating his parole.
What do YOU think of his post-prison body??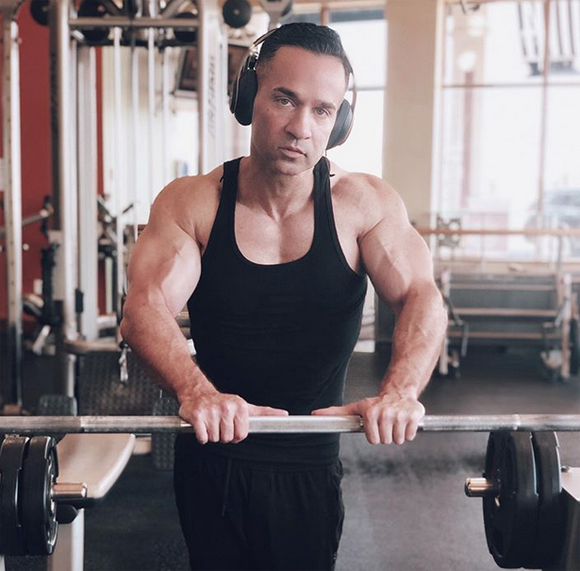 [Image via The Situation/Instagram.]
The post The Situation Claps Back At Accusations He's Using Steroids To Get RIPPED! appeared first on Perez Hilton.